Upstarts Kick-Start the Pace of Innovation at UPS
What does a 110-year-old company do to increase the rate of innovation from less than one new business per year to 50? 
The answer, says David Lee, Vice President of Innovation and New Ventures at UPS, is to launch a program that taps into the brilliant growth ideas lurking in the heads of many of its 480,000 employees. 
The program is called Upstarts, and it invited employees to "in five pages or less, tell us your idea for growth." 
To spur interest, Lee's team held mixers in cities around the world, from Shanghai, to Neuss, Germany, to Toronto and Miami. Employees heard what UPS was hoping to achieve through the program, and how they could contribute.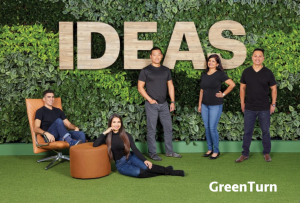 Employees who had an innovation idea formed teams of up to five individuals, each with different perspectives and expertise. By including employees from numerous functions—such as marketing, operations, sales and technology—the teams would be better able to plan how UPS could be successful in pursuing their idea. 
Would-be entrepreneurs learned that it wasn't enough just to have a good idea. They needed to be able to identify others with complementary skills, and to recruit those individuals to their team. They also needed to be able to coordinate and collaborate, to welcome other's criticisms and cautions, and to shape and fine-tune their idea until it could be explained in a convincing and concise manner.  
"It's not just about ideas," Lee explains. "It's about finding teams of passionate, talented people." 
In all, 90 teams submitted proposals during the first Upstarts competition, which began in June 2018. About the same number of teams entered the second competition, which began in June 2019. 
Over the course of the next month, Lee's team pored over the proposals. Ideas were diverse, ranging from improving same-day delivery to moving wine across borders to making a movie about UPS's founder. Participants were encouraged to "be bold" and think beyond the traditional services of UPS.
35 proposals made it to the semi-final selection round that first year. 
The Innovation Programs team then interviewed 35 semi-finalist teams. In the interview, each team elaborated on four questions they had covered in their proposals: 
Desirability: Do customers want this type of service? 
Feasibility: Can a small team realistically take this product to market and succeed, during the initial one to three-year period of testing and growth? 
Fit with UPS: What makes UPS the right company to pursue this opportunity? 
Viability: Can this grow to a profitable and valuable venture?  
The strongest teams had thought critically about each of these issues, and had robust answers.
"Many of the people sharing their ideas have been with UPS for 15, 20 years or even more. They know the core business inside and out. Others have less UPS experience, but bring a fresh perspective on what customers are looking for. Both these perspectives were valuable in identifying viable ideas for growth," said Lee.
From the semi-finalists, 10 were selected for The Big Pitch, a six-minute presentation to a panel of c-suite executive leaders of UPS and a live audience of 400 people. It takes the feel of a live-television talent search. The teams had only three weeks to prepare, from the time they were selected as finalists to the time of the presentation, in October. 
Nerves were on edge, and teams were preparing right up until the moment they walked into the presentation room.  
"It's been a bumpy ride, let me put it that way," one presenter explained. "A week before the competition, someone with intimate knowledge of what we're trying to do basically told us it wasn't going to work. That triggered a period of paralyzed panic for our team, but our plan was something we all 100% believed in, so we persevered."
The first year of Upstarts, four teams were selected to receive seed funding. The next year, six teams made the cut. Each team was given about $50,000 and 25% of their time for four months to engage with potential target customers, refine the product offering, and validate the problem being solved for the customer. 
UPS gave teams some support, such as software tools and guidance, but teams were on their own to put the operational pieces in place. 
One team, Storage on Demand, demonstrated that customers would pay $5 per month for a "valet storage" service for extra belongings such as holiday decorations. Proving this in just four months required the team to pick up and deliver packed items on a same-day basis for customers, using rented trucks. This first-hand experience gave the team clear insight into what customers care about when they are putting their cherished belongings into storage. The Storage on Demand team was also the first to move past the Seed Stage, and on to the Build Stage. During this stage, some team members moved into full-time assignments to dedicate more time to building the new business. The team was also granted additional funding to complete the launch.  The service went live to the public in month six of the effort. This new business, Storage on Demand, is the first of its kind for UPS, and the speed and low startup cost of taking the idea to market was unprecedented.
"These teams had to prove they could go from zero customers to five, or from five to 50," said Lee, "UPS has historically been very good at growing a business from 50,000 customers to 5 million customers, but we are often uncomfortable with these early stages of growth. These Upstarts teams have proven that by relying on the ingenuity of its employees, UPS can generate new business ideas, and see them through to fruition." 
Perhaps the most rewarding outcome of the Upstarts program has been how it has empowered employees to shift from implementing 2% of an end-to-end process to being responsible for 98% of a process. The Upstarts program offers a unique growth opportunity and the freedom to devote a significant portion of their work week to innovation.
"We often hear from participants that they experience an unbelievable amount of personal and professional growth," Lee said "Yes, we're spurring innovation, but we're also helping people to live some of the best days of their career, so far."
Amanda Setili is president of strategy consulting firm Setili & Associates. She is author of Fearless Growth: The New Rules to Stay Competitive, Foster Innovation, and Dominate Your Markets, and The Agility Advantage, How to Identify and Act On Opportunities in a Fast-Changing World. 
For more strategies, videos and free materials, please visit www.setili.com. Or, contact Amanda@Setili.com to discuss how she works with companies to improve profits, performance and growth.