How Do You Deal with Uncertainty and Risk?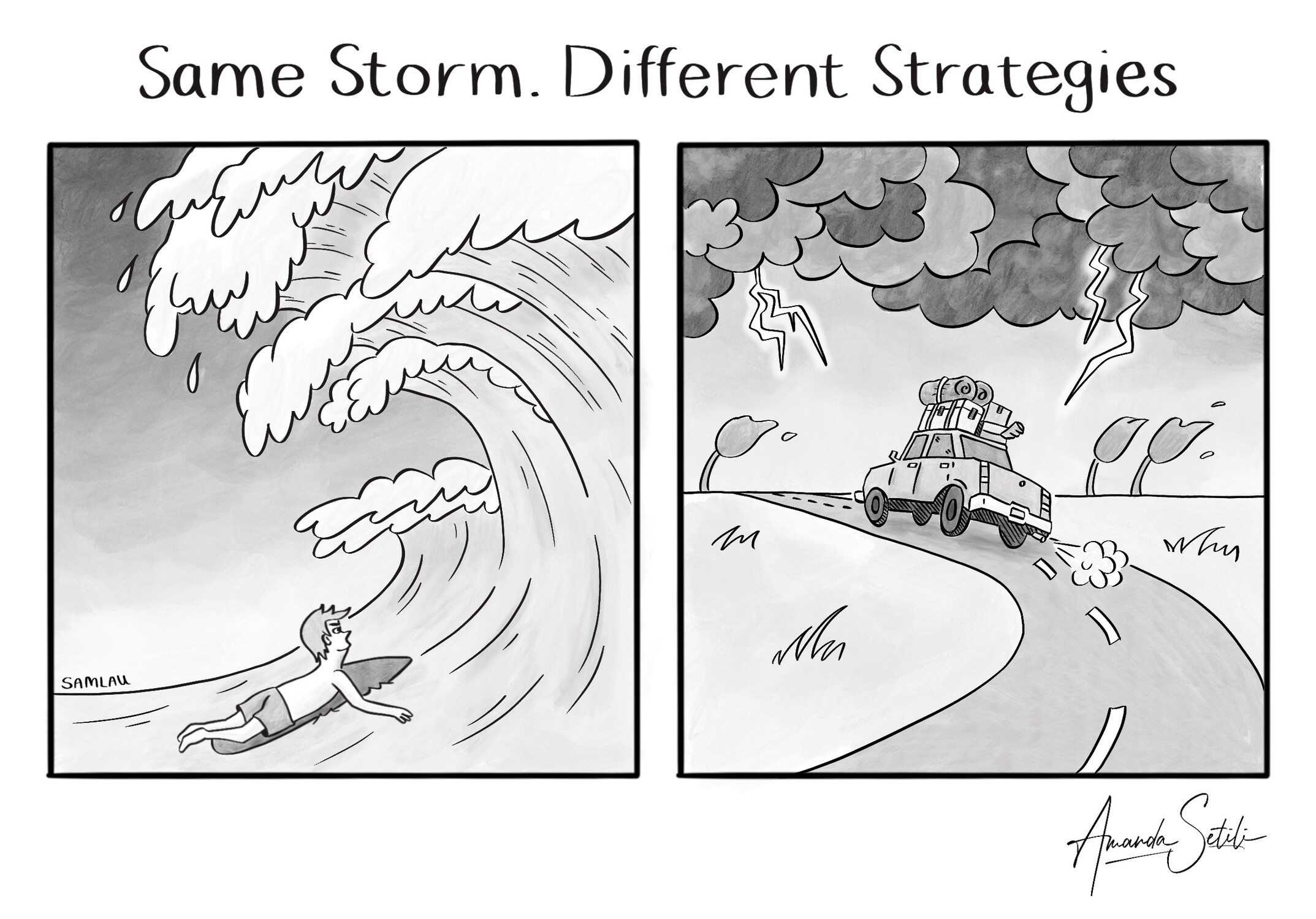 Some of our kiteboarding friends stayed, to take advantage of the pre-hurricane wind.
Rob and I made the decision to evacuate with mom to a hotel in the small town of Waycross, GA.
This experience brought me to consider how each of us thinks differently about risk and uncertainty.
I've noticed that people who are comfortable dealing with uncertainty are more successful in the long run.
They understand risk. They assess the probabilities and decide where and when to place their bets.
Good poker players, for example, often aren't big risk takers. They understand the probabilities. They know that when they lose, it doesn't necessarily mean that their strategy was wrong.
It's important to remember that the "right" strategy differs, depending on your circumstances.
For our skilled kiteboarding friends, braving 40 or 50 mph winds is fun and reasonably safe. For someone who doesn't know what they are doing, walking along the water's edge in such conditions can be dangerous.
Short-term thinking sometimes causes leaders to shift strategies at the first sign that results might be disappointing. However, if you're confident that you have the right strategy, giving into such pressures could be a big mistake.
If you liked this post, please share it.